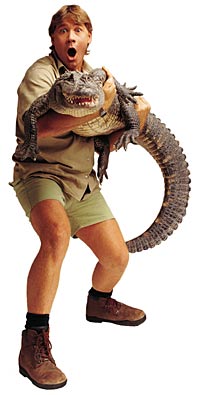 This piece of news severely bummed me out. To me, this guy represented the conservationist that everyone can appreciate. He did a tremendous job of making everyone aware of nature and the glorious creatures right outside your door. And by all accounts, it wasn't an act or a put on but a real, genuine awe.
I've been trying to find the fantastic ESPN commercial he did with Albert the Alligator, to no avail. If anyone can find it, let me know, will ya?
An anonymous reader sent me the YouTube link. Thanks, stranger!